Expertise and service network
As an extension of our sales force, our distribution partners play a critical role in this value delivery.
TWEHA has selected a number of representatives, partners in bonding and authorized distributors around the world to assist our trade customers. All these partners have been trained by TWEHA so they are able to deliver additional value to our bonding systems and their customers.
Contact our local representative
To increase its global reach, TWEHA is looking for resellers/distributors/representatives all across for our TWEHA Bonding Systems. It would be great to have prior experience or knowledge of bonded cladding. If not it's never too late to start.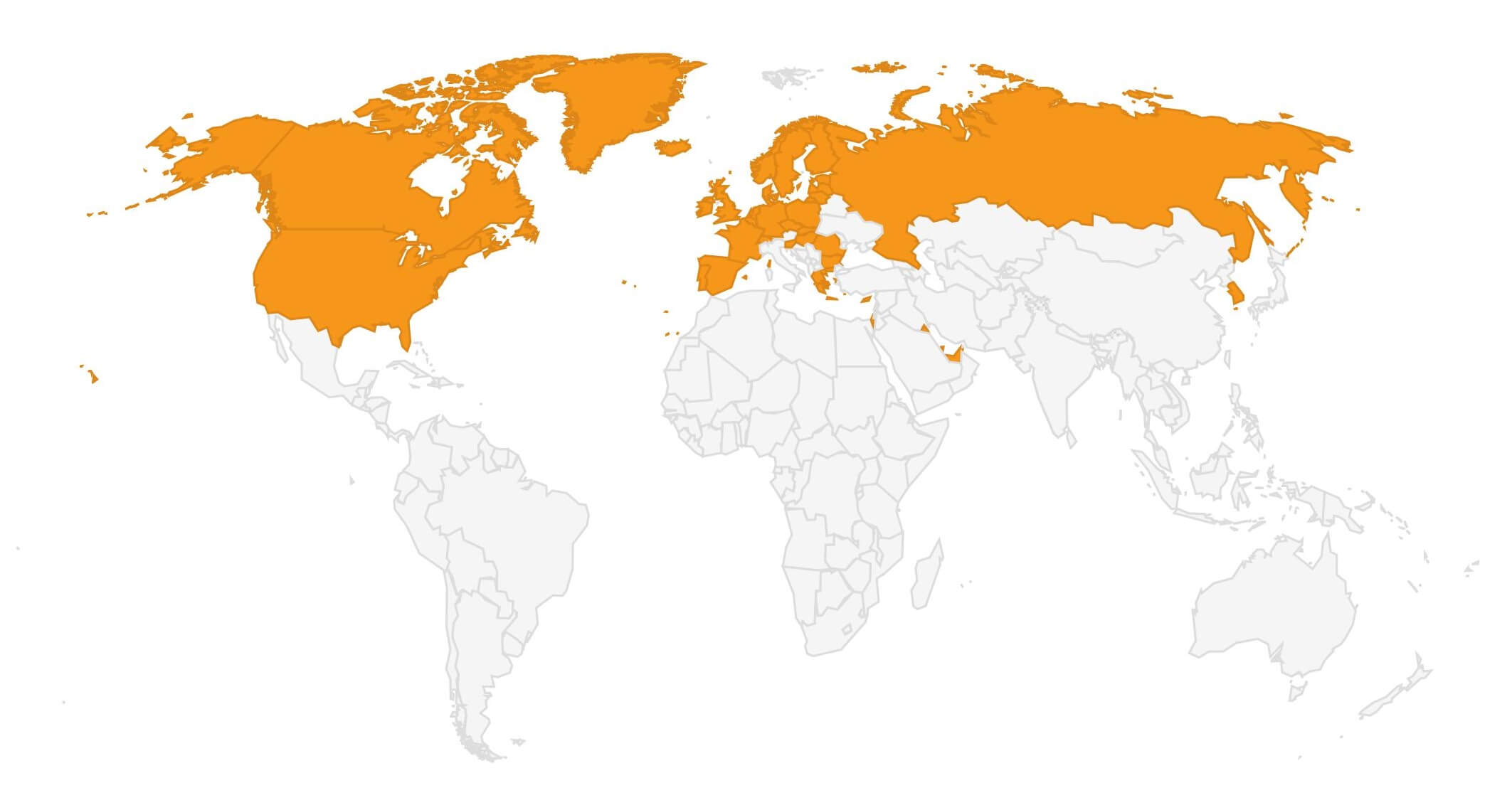 WORLDWIDE EXPERTISE AND SERVICE NETWORK
A local presence is vital for providing support. Our customers benefit from expert advice, provided in their own language by our Partners in Bonding, and receive the support they need to develop and optimize their own cladding projects. Working hand in hand with you, we come up with market-driven solutions and pursue projects through to a successful conclusion – that is what we mean by a trusting partnership.
TWEHA is present in all relevant markets and key economic regions through a global network of distributors, our Partners in Bonding. We are always nearby, wherever you are based.
So, it is easy to contact one of our experts directly.
TWEHA is the world's leading and most research-intensive companies in the field of bonded cladding.
As a technology leader focusing on sustainability, TWEHA promotes products and ideas that offer a high value-added potential to ensure that current and future building contractor and –owners enjoy a better quality of cladding based on durability, quality, efficiency and protection of the environment.
Spanning expertise and service network on the globe, TWEHA is currently active in over 40 countries. TWEHA sees itself as a reliable innovation partner that develops trailblazing solutions for, and in collaboration with, its Partners in Bonding. TWEHA also helps them boost their own success.
Our Partners in Bonding employ local specialists who assist customers world-wide in the development of bonded cladding tailored to regional demands, supporting them during every stage of their complex design and engineering processes and, if required, application.
Our customers and business partners thus benefit from comprehensive information and reliable service to enable projects and orders to be handled fast, reliable and highly efficiently. Contact the TWEHA Partners in Bonding anywhere, anytime around the world.
Distribution by TWEHA CCS bv
Lepelstraat 1 bus 02.01, B-3920 Lommel, Belgium
Call our helpdesk, they can help you with any queries you may have.
Or leave a message for us. Please fill out the enquiry form and we will get back to you soon!
Please indicate clearly what your question of message is. In case you require, we will contact you as soon as possible.
We appreciate you to fill in this form as complete as possible.
TWEHA products are developed and registered product- and trademarks of TcB.
TcB is a product and technology development organization located in the Netherlands. Chamber of Commerce 56565860. RSIN 852189187.